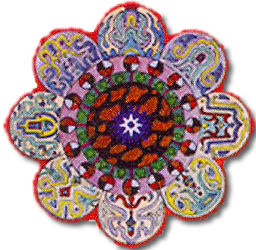 The C. G. Jung Society of Sarasota is a not-for-profit educational group formed in 1994 for the purpose of studying the psychology of C. G. Jung. It is open to all persons with an interest in Jung. All programs and activities of the Society are offered for educational purposes only and do not constitute personal therapy for any participant.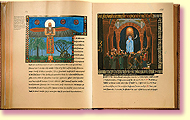 Our Mission: The C. G. Jung Society of Sarasota, established in 1995, endeavors to encourage personal growth and raise the consciousness of individuals of all ages. Lectures, workshops and small groups focus on the works inspired by the psychology of C. G. Jung.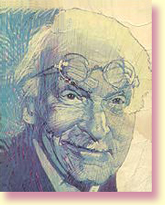 Carl Gustav Jung, one of the most influential thinkers of our time, profoundly influenced all aspects of our modern culture, including medicine, religion, philosophy, literature and art. In the field of psychoanalysis, Jung developed his own system of analytical psychology. Through his pioneering theories of personality and the unconscious, Jung is responsible for many terms we now consider common: the archetype and the collective unconscious, introvert and extravert, anima and animus, synchronicity and individuation, even New Age spirituality. Over the years, Jung's ideas about dream interpretation,the integration of the psyche as the goal of personal development, and the common roots of all human mythologies have achieved world recognition.
BIOGRAPHIES
The C. G. Jung Society of Sarasota's board members
President
Urte Tuerpe, after wearing many hats, found her favorite job: being the proud owner of a flower shop in Huntington, N.Y.  Her passion has been twofold: movies and studies of many kinds. Sarasota and the C. G. Jung Society of Sarasota are a heaven for both.
Treasurer
Stuart Mathewson has been in the insurance industry for 46 years, primarily as a commercial property actuary. One of favorite jobs was developing computer models to project losses from earthquakes and hurricanes.
He lives on Siesta Key with his wife Louise, author of "A Life Interrupted, Living with Brain Injury." They moved from Minnesota to Sarasota in 2013. In addition to times in Minnesota, they have lived in Boulder, CO, and Naperville, IL.
Vice President
James Poe, B.S., MBA, moved to Sarasota in 2014 from the Chicago suburbs.  He has worked in the telecommunications industry for over 30 years, is a senior manager at his company and has extensive experience leading teams. In his work, he delivers pre-sales offer development services to sales staff including pricing, business case analysis and the scope of work document. He has been a product manager and a director of sales engineering at other companies where he played a part in building a $100 million per year business. James earned his B.S. in metallurgical engineering from the University of Illinois at Champaign-Urbana. After serving his country as a nuclear submarine officer, he returned to Illinois where he earned his MBA and started his career in industry. Along the way, James discovered he is a spiritual being and has taken intentional steps to nourish that side of himself. He is a trained facilitator, team leader and mediator and has other board of director experience. He also completed a two-year post-graduate certificate in Bowen Family Systems Theory and Psychotherapy from the Center for Family Consultation in Wilmette, IL. In addition, James was an analysand with a talented Jungian analyst in Chicago before moving to Sarasota. In those sessions, dreams were the raw material of therapy. He has found Jung's work to be life-changing, especially his autobiography Memories, Dreams and Reflections and the Answer to Job. James is thrilled to be a part of the educational mission of the C.G. Jung Society of Sarasota.
Program Director
Candace Taylor Boyd, B.A., served 18 years as administrator for St. Mark's School, Southboro, MA.; 7 years as teacher/administrator English as Second Language, International Language School at IMG, Bradenton, FL, 7-plus years as years as program chairman for the C. G. Jung Society of Sarasota. She also is on the board of the Hadfield Greene Condo Association in Sarasota, FL.
Secretary
Pamela Saladino, M.S., M.A., LMHC, is a grief counselor for hospice and community clients and a private practice psychotherapist. Pamela is an avid reader and a lifelong student with an eclectic philosophy and interest in most things psychological, physiological, metaphysical, spiritual, insightful and visionary. The study of C.G. Jung's work encompasses all these interests and she is grateful to be a part of the Society.
Board Member
Susan Albrecht, LCSW, is one of the founders of the C. G. Jung Society of Sarasota and served as the first president of the board. In 1972, she graduated from Adelphi University School of Social Work and later pursued additional training in family therapy and creative expressive analysis. A Jungian since 1975, she studied at the C. G. Jung Foundation in New York City. Susan moved to Sarasota from New York City/West Chester County, NY, in 1989 and started a private practice to work with individuals, couples and families. Her clients keep a journal and are encouraged to enter a creative experience for further self-understanding, Susan also dabbles in several forms of art including stone sculpture, clay, painting and, most recently, mosaic.
Board Member
Harry Rosenblum has an eclectic background and multifaceted business career. Harry arrived in Sarasota from Connecticut in 2002. He spent the early years of his adult life as a traveller/trader in South Asia & Indochina. He developed an international trading business focused on the acquisition of rare ethnographic textiles, ornaments and gemstones. His business brought him in close contact with the indigenous people of India, Sri Lanka, Indonesia and other areas of South East Asia. Many examples of Harry's acquisitions are found in the Los Angeles County Museum and the UCLA Ethnic Culture museum.
Harry later returned to the United States where he completed his MBA at Northwestern University. From Northwestern, Harry moved to New York City where he spent 20 years as an investment banker and international executive.
Shortly after arriving in Sarasota, Harry embarked on a spiritual journey through the practice of Mahayana Buddhism. He has a strong interest in Jungian Psychology and its synergy with Buddhist practice. Harry currently He lives with his life partner in a historical home that he has restored.
Past President
Phyllis K. Jensen, Psy.D. came to Sarasota from the Baltimore/Washington, D.C. area.  She and her husband Jim have lived here in Sarasota for 13 years.  Prior to the move Phyllis taught school (grades 1-12) in Baltimore County Public Schools.  She later taught Educational Psychology on the college level.  She completed her bachelor's degree in education from what is now Frostburg University in western Maryland.  She then completed two master's degrees in education and clinical psychology from Loyola College in Maryland.  After Phyllis retired from teaching, she decided to return to school to complete her doctorate in clinical psychology at the American School of Professional Psychology in Washington D.C.  She came to the University of South Carolina for her internship and then completed a post-doctoral fellowship in Sarasota.  Phyllis and Jim loved Sarasota so much that they decided to stay.  That was in 2002.  In 2003 Phyllis completed her training so that she could become a licensed psychologist.  She maintained a private practice in Venice, Florida for 12 years, before retiring in August, 2014.  Phyllis has always been attracted to the psychological theory of Carl Jung and when she discovered the C. G. Jung Society of Sarasota she became a member.  She was secretary of the Society for three years before becoming president in 2014. 
The C. G. Jung Society of Sarasota's historian
Carolyn Mutz and her husband, John, are snowbirds from Indiana.  They were surprised to find Sarasota had a thriving Jung Society where they could continue their study of Jung, which began many years ago with the Chicago Society and then later in Indianapolis.
Carolyn's career began as an educator who became involved in the emotional problems of students and families with very bright children who were unable to learn to read. Today we recognize this as dyslexia but in the 70s they were just labeled  lazy or not trying hard enough or behavior problems by the schools and their parents. As a result of that experience, when her two children entered school she chose to get her master's degree, not in education, but in psychology. Then, still feeling a piece was missing she pursued a degree in Pastoral Counseling at Christian Theological Seminary.  There she was immersed in the psychology of C. G. Jung which continued to be a guiding piece of her counseling practice and of her personal life today.
Board of Directors
President: Urte Tuerpe
Treasurer: Stu Mathewson
Vice President: James Poe
Secretary: Pamela Saladino
Program Director: Candace Boyd
Board Member: Susan Albrecht
Board Member: Harry Rosenblum
Presidents Emeritus
Phyllis Jensen (2014-2016)
Frances Flynn-Doyle (2013-2014)
Peter Grant (2011-2013)
Sandy Ochin (2009-2011)
Frances Flynn-Doyle (2006-2009)
Mary Gurley (2005-2006)
Judy Hoerr (2003-2005)
Robert Davis (2001-2003)
Honorary Member
John Klein