Dr. Carol S. Pearson
February 23, 2018
7:00 pm - 9:00 pm
Unitarian Universalist Church of Sarasota
3975 Fruitville Rd
Sarasota, FL 34232
Category:
Members: $15
Non-Members: $25
Combination Lecture/Workshop:
Members: $60
Non-Members: $80
Much unhappiness occurs in our individual and organizational lives when the stories we are living are not authentic and do not work in the situations we are facing. The individuation process can include shifting the narratives through which we make meaning of our lives and our situation. The same is true for countries. Principles of archetypal psychology can show how Americans might come together again, so that we can all become better able to thrive as individuals and groups in today's challenging global context.
---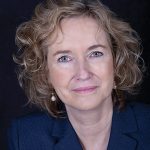 CAROL S. PEARSON, Ph.D., D.Min., is the author of Persephone Rising: Awakening the Heroine Within (winner of a Nautilus Award Gold Medal), as well as The Hero Within, Awakening the Heroes Within, The Hero and the Outlaw, The Transforming Leader, and the Pearson-Marr Archetype Indicator. Her lecture and workshop will be informed by insights from these as well as from her forthcoming book, America on the Couch: What Story Do You, Want Us, to Live. She is the former Provost and then President of Pacifica Graduate Institute, and now an author and regular blogger for Psychology Today.