Stephen Gillum
April 06, 2018
7:00 pm - 9:00 pm
Unitarian Universalist Church of Sarasota
3975 Fruitville Rd
Sarasota, FL 34232
Category:
Members: $15
Non-Members: $25
Combination Lecture/Workshop:
Members: $60
Non-Members: $80
NOTE: Combo Tickets Include Marcia Bender's Lecture on Saturday, April 7, from 2-4 p.m.: Jung and Tarot: An Archetypal Exploration
As our world is influenced by new discoveries in quantum physics, we can rapidly expand our consciousness on the journey of self-realization, or what Carl Jung called the Individuation Process. In this experiential lecture and workshop, we will learn easy techniques to plumb the depths of the unconscious and integrate this realm—at both the individual and collective levels—into our psychological structure. By observing our thoughts we will begin to dissolve our ego with the light of consciousness. As we become more aware of our thoughts and actions, we are offered a window to become active participants in the co-creation and realization of our true nature. Supporting material will include videos by leading authorities on consciousness including: Peter Russell, Rupert Spira, Deepak Chopra and Ekhart Tolle.
---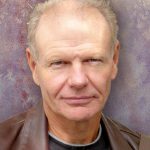 STEPHEN GILLUM has practiced meditation for more than 35 years, a calling that grew out of his initial training as a yoga instructor. His mentors included Swami Lakshmanjoo, then the world's leading authority on Kashmir Shaivism; Dr. V.G. Kulkarni, with whom he studied mantra and meditation; and Shunryu Suzuki and Edio Shimano, from whom he learned Zen meditation. He is certified to instruct mantric meditation, but has developed his own nontheistic style that fuses Ekhart Tolle, Zen and yoga with the focus on relaxing and observing the mind.