Marcia Bender
April 07, 2018
2:00 pm - 4:00 pm
Unitarian Universalist Church of Sarasota
3975 Fruitville Rd
Sarasota, FL 34232
Category:
Members: $15
Non-Members: $25
NOTE: This lecture is included in the Stephen Gillum Workshop and Combo tickets. If you only wish to attend this lecture you can pay the lecture price separately using this page.
The Tarot is an ancient method of divination that sparked the interest of Carl Jung, and the symbolism of these ancient cards weave into Jung's concept of archetypes—those universal, archaic patterns and images that originate from the collective unconscious and are expressed in the physical world through individuals and their cultures. Join us for a journey into the symbolism of the Major Arcana cards of the Tarot and how they can be used to access our psyche, including the unconscious and superconscious or "Higher Self" for guidance and insight into our human nature and journey in life. We also will look examples of the Tarot deck designed by Jung.
---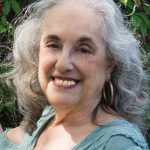 MARCIA BENDER has been a student and teacher of metaphysics for more than 50 years, and she has trained more than 400 students to read the Tarot for the purpose of self-guidance and understanding the human psyche. Marcia pursued her college education at Kent State and Youngstown State in Ohio during the 1960s; she started her career as an inner-city schoolteacher; and later hosted the Sarasota, FL-based cable television show "Metaphysics with Marcia" for 15 years.