Danielle Green
April 07, 2017
7:00 pm - 9:00 pm
Unitarian Universalist Church of Sarasota
3975 Fruitville Rd
Sarasota, FL 34232
Category:
Members: $15
Non-Members: $20
Combination Lecture/Workshop:
Members: $55
Non-Members: $70
Physicists now claim what C. G. Jung learned from his explorations into the unconscious, while remaining true to his empirical rigor as a scientist: 95 percent of the world is invisible—and this hidden world is waiting to be identified and understood. This lecture will explore how we recognize this invisible reality as it moves through our psyche, determines our identities, impacts our relationships and influences our sense of being and our destiny. Through examining bursts of insight into the unconscious—which come to us through dreams, images, meditation and spontaneous visions—we will begin to understand how unseen realms shape our reality.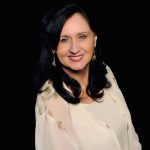 Danielle Green, M.A., M.Div., Ph.D., is a licensed marriage and family therapist who studied at the Jung Institute in Zurich, Switzerland. Her expertise includes training in the fields of family therapy, hypnosis, neurofeedback, trauma, attachment disorders, mood disorders, psychodrama, Imago Relationship Therapy for couples and the Enneagram. Green's research interests include transgenerational family therapy, altered states of consciousness, and the interfacing of psychoanalysis and mysticism as a transformative experience.