Jerry M. Ruhl
March 10, 2017
7:00 pm - 9:00 pm
Unitarian Universalist Church of Sarasota
3975 Fruitville Rd
Sarasota, FL 34232
Category:
Members: $15
Non-Members: $20
Combination Lecture/Workshop:
Members: $55
Non-Members: $70
Whether called fate, destiny or the hand of God, slender threads are at work bringing coherence and continuity to our lives and, over time, they weave a remarkable tapestry. Explore the roles of fate and destiny, as well as rational planning, in shaping contemporary life. What are these slender threads? Being in a particular place at just the right time, meeting someone who steers us in an unforeseen direction, the unexpected appearance of work, money or inspiration? Such patterns give meaning to our experiences, and once we recognize the power of the invisible threads we can stop worrying about trying to control everything. This gives life an intensity, a sense of safety, and it helps us to experience more contentment and happiness.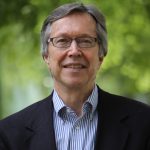 Jerry M. Ruhl, Ph.D., is a psychologist, teacher and author living in Houston, TX. Previously, he was a trustee of the C. G. Jung Society of Colorado. More recently, Ruhl served for six years as executive director of The Jung Center in Houston, TX. He currently maintains a private therapy practice in Houston and Boulder, CO. He lectures nationally.