Dr. James Hollis
January 20, 2018
9:00 am - 1:00 pm
Unitarian Universalist Church of Sarasota
3975 Fruitville Rd
Sarasota, FL 34232
Category:
Members: $70
Non-Members: $80
Combination Lecture/Workshop:
Members: $80
Non-Members: $100
4 CEs available for Dr. Hollis' workshop | $25 CEBroker Course# 20-585115
Course Objectives:
Identify critical issues to be faced in second half of life therapy.
Help clients discern the difference between received and self-determined values.
Discover means of recovering personal authority after a life time of adaptation.
Explore the conflict between duty to others and duty to oneself.
Provide clients with an enlarged sense of agency and capacity for rendering their life meaningful in the face of loss and diminution.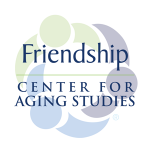 CEs sponsored by The Friendship Center for Aging Studies, which is committed to offering accredited continuing education CEs and non-credited courses with all subject matter presented through an aging lens. Its mission is to share its wealth of dedicated professionals in medicine and other fields on the leading edge of research—to licensed professionals, seeking CEs and members of our community pursing lifelong learning.
CEs For Hollis events are an additional cost and paid separately to the Friendship Center for Aging Studies online at: centerforagingstudies.org/courses/
Tiny, dependent and at the mercy of the world around us, we all have to adapt, adjust, bury, deny, split-off and repress, and thereby lose contact with our own sovereignty and natural source of guidance. The core project of the second half of life is the recovery of that source. This workshop will focus on 21 steps we may take toward the recovery of our personal journey.
---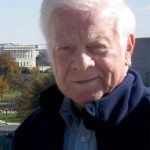 JAMES HOLLIS, Ph.D., is a Zurich-trained Jungian Analyst with a practice in Washington, D. C., where he also is Executive Director of the Jung Society of Washington. Dr. Hollis is the author of 14 books including: The Eden Project: In Search of the Magical Other, Finding Meaning in the Second Half of Life, Why Good People Do Bad Things, What Matters Most: Living a More Considered Life, and Hauntings: Dispelling the Ghosts Who Run Our Lives. He also has a new book forthcoming in 2018 titled The Examined Life.