Dr. James Hollis
January 19, 2018
7:00 pm - 9:00 pm
Unitarian Universalist Church of Sarasota
3975 Fruitville Rd
Sarasota, FL 34232
Category:
Members: $25
Non-Members: $35
Combination Lecture/Workshop:
Members: $80
Non-Members: $100
2 CEs available for Dr. Hollis' lecture | $10 CEBroker Course# 20-616498
Course Objectives:
Examine cultural attitudes and neuroses surrounding mortality.
Discern the role that aging and fears of dying play in client's lives.
dentify "referred" symptoms arising out of aging and mortality issues.
Disclose the therapist's own issues regarding aging and mortality.
Analyze cultural attitudes, which impede growth and maturity in clients with regard to aging and mortality.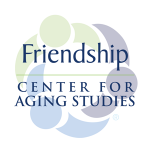 CEs sponsored by The Friendship Center for Aging Studies, which is committed to offering accredited continuing education CEs and non-credited courses with all subject matter presented through an aging lens. Its mission is to share its wealth of dedicated professionals in medicine and other fields on the leading edge of research—to licensed professionals, seeking CEs and members of our community pursing lifelong learning.
CEs For Hollis events are an additional cost and paid separately to the Friendship Center for Aging Studies online at: centerforagingstudies.org/courses/
Jung observed that, "Life is a short pause between two great mysteries." That fact is not in dispute; what matters, then, is how we live that pause. E. M. Forster observed that the two who could most illumine us, the corpse and the baby, are not talking. Given that mortality frames our journey, how might we live it more fully, not defined by fear, morbidity and denial? What attitudes and practices allow us to live more fully? And what psychological maturation brings us to experience this short pause as rich with meaning?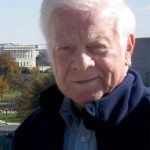 JAMES HOLLIS, Ph.D., is a Zurich-trained Jungian Analyst with a practice in Washington, D. C., where he also is Executive Director of the Jung Society of Washington. Dr. Hollis is the author of 14 books including: The Eden Project: In Search of the Magical Other, Finding Meaning in the Second Half of Life, Why Good People Do Bad Things, What Matters Most: Living a More Considered Life, and Hauntings: Dispelling the Ghosts Who Run Our Lives. He also has a new book forthcoming in 2018 titled The Examined Life.