Dr. Carol. S. Pearson
February 24, 2018
10:00 am - 4:00 pm
Unitarian Universalist Church of Sarasota
3975 Fruitville Rd
Sarasota, FL 34232
Category:
Members: $55
Non-Members: $65
Combination Lecture/Workshop:
Members: $60
Non-Members: $80
People individuate in part by differentiating from others to find their uniqueness and also by what and whom we are willing to commit to. This workshop helps participants increase their ability to observe and name archetypal narratives in themselves, others and the systems of which they are a part, as well as from messages from the unconscious in dreams, Active Imagination exercises, synchronistic experiences and bodily sensations. The goal of this process is reinforcing both individuality and the ability to connect well with others.
---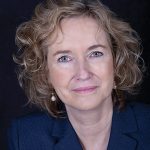 CAROL S. PEARSON, Ph.D., D.Min., is the author of Persephone Rising: Awakening the Heroine Within (winner of a Nautilus Award Gold Medal), as well as The Hero Within, Awakening the Heroes Within, The Hero and the Outlaw, The Transforming Leader, and the Pearson-Marr Archetype Indicator. Her lecture and workshop will be informed by insights from these as well as from her forthcoming book, America on the Couch: What Story Do You, Want Us, to Live. She is the former Provost and then President of Pacifica Graduate Institute, and now an author and regular blogger for Psychology Today.