Dr. Lionel Corbett
March 17, 2018
10:00 am - 4:00 pm
Unitarian Universalist Church of Sarasota
3975 Fruitville Rd
Sarasota, FL 34232
Category:
Members: $55
Non-Members: $65
Combination Lecture/Workshop:
Members: $60
Non-Members: $80
States of mind such as envy, hatred, grief and loneliness cause enormous suffering. Many such forms of mental pain are difficult to put into words. We will discuss some of the sources of these painful emotions and suggest ways in which they may be approached from a depth psychological point of view. The second part of the workshop will discuss the problem of evil from a depth psychological point of view.
---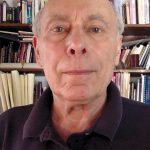 LIONEL CORBETT, Ph.D., trained in medicine and psychiatry in England and as a Jungian Analyst at the C. G. Jung Institute of Chicago. Dr. Corbett is a professor of depth psychology at Pacifica Graduate Institute, in Santa Barbara, CA, where he teaches depth psychology. He has authored numerous professional papers and four books: Psyche and the Sacred, The Religious Function of the Psyche, The Sacred Cauldron: Psychotherapy as a Spiritual Practice and, most recently, The Soul in Anguish: Psychotherapeutic Approaches to Suffering. He is the coeditor of: Jung and Aging; Depth Psychology, Meditations in the Field; and Psychology at the Threshold.