Dr. Lionel Corbett
March 16, 2018
7:00 pm - 9:00 pm
Unitarian Universalist Church of Sarasota
3975 Fruitville Rd
Sarasota, FL 34232
Category:
Members: $15
Non-Members: $25
Combination Lecture/Workshop:
Members: $60
Non-Members: $80
Join us in a powerful discussion focusing on the problem of suffering, the effects of suffering on the personality and a variety of approaches to address suffering found in depth psychology. This lecture will look at ways to find meaning in suffering, times when suffering can be seen as an initiatory process into a new level of consciousness, and the process of radical acceptance of suffering in situations in which it cannot be changed. We will also contrast some of the traditional spiritual approaches to suffering with a psychological approach.
---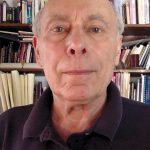 LIONEL CORBETT, Ph.D., trained in medicine and psychiatry in England and as a Jungian Analyst at the C. G. Jung Institute of Chicago. Dr. Corbett is a professor of depth psychology at Pacifica Graduate Institute, in Santa Barbara, CA, where he teaches depth psychology. He has authored numerous professional papers and four books: Psyche and the Sacred, The Religious Function of the Psyche, The Sacred Cauldron: Psychotherapy as a Spiritual Practice and, most recently, The Soul in Anguish: Psychotherapeutic Approaches to Suffering. He is the coeditor of: Jung and Aging; Depth Psychology, Meditations in the Field; and Psychology at the Threshold.