Danielle Green
April 08, 2017
10:00 am - 4:00 pm
Unitarian Universalist Church of Sarasota
3975 Fruitville Rd
Sarasota, FL 34232
Category:
Members: $50
Non-Members: $60
Combination Lecture/Workshop:
Members: $55
Non-Members: $70
As neuroscientists and physicists confirm the vastness of the universe, it is no surprise that 90 percent of all Nobel Prize winners report that their ideas came from sudden bursts of insight from dreams, images, meditation and spontaneous visions. In fact, most people admit that they have had experiences that defy rational sense-defined reality, and that these experiences have deeply impacted their lives and beliefs. In relation to Jungian psychology, we will investigate the range of transpersonal experiences including paranormal, dream, psychic, religious, near-death, after-death, spiritual and mystical, which serve as initiations into consciousness.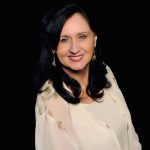 Danielle Green, M.A., M.Div., Ph.D., is a licensed marriage and family therapist who studied at the Jung Institute in Zurich, Switzerland. Her expertise includes training in the fields of family therapy, hypnosis, neurofeedback, trauma, attachment disorders, mood disorders, psychodrama, Imago Relationship Therapy for couples and the Enneagram. Green's research interests include transgenerational family therapy, altered states of consciousness, and the interfacing of psychoanalysis and mysticism as a transformative experience.