Jerry M. Ruhl
March 11, 2017
10:00 am - 4:00 pm
Unitarian Universalist Church of Sarasota
3975 Fruitville Rd
Sarasota, FL 34232
Category:
Members: $50
Non-Members: $60
Combination Lecture/Workshop:
Members: $55
Non-Members: $70
Ordinary human consciousness is—at the same time as being a form of awareness, sensitivity and advancement—a form of ignorance. The ordinary everyday consciousness from which we operate leaves out more than it takes in—things that are terribly important, things that, if we could know them, would go a long way toward relieving our anxieties, fears and horrors. Learn how we can expand our awareness to include those things that are left out so that we have a deepened experience of life and more access to know what is profound and mysterious in the depths of the world around us.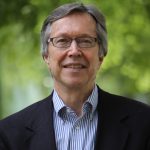 Jerry M. Ruhl, Ph.D., is a psychologist, teacher and author living in Houston, TX. Previously, he was a trustee of the C. G. Jung Society of Colorado. More recently, Ruhl served for six years as executive director of The Jung Center in Houston, TX. He currently maintains a private therapy practice in Houston and Boulder, CO. He lectures nationally.